CPT Christopher Walter Memorial Fund
2022 Recipient:  Lauren Little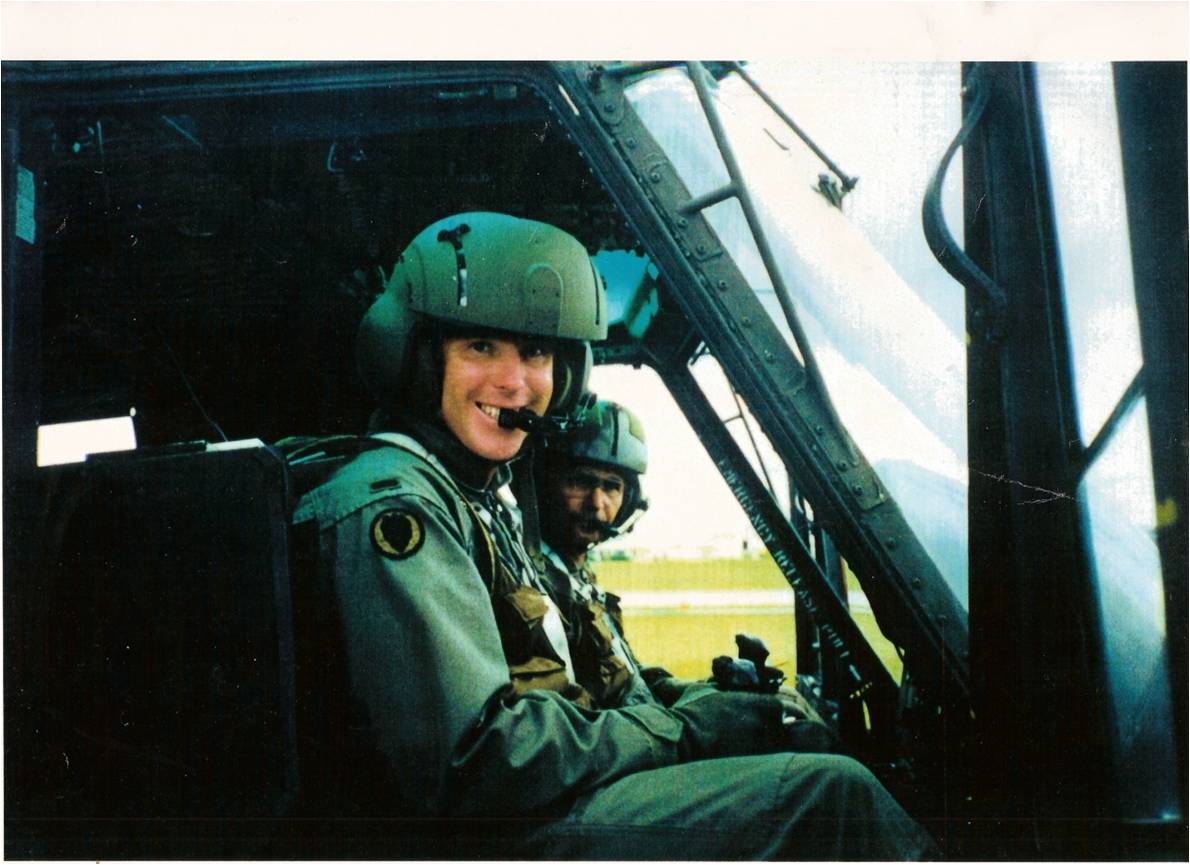 CPT Christopher Charles Walter was born on June 7, 1963 in Sacramento, California.  He was a Distinguished Military Graduate of the University of California, Santa Barbara, and commissioned as a Second Lieutenant, Infantry on May 27, 1987.  He attended the Infantry Officer Basic Course and the Bradley Infantry Fighting Vehicle Commander Course in 1989.  He served as both a Bradley Fighting Vehicle and Mortar Platoon Leader and as a Company Executive Officer while assigned to the 3rd Battalion, 15th Mechanized Infantry, 24th Infantry Division, Fort Steward, Georgia.  He was a combat veteran of Desert Shield/Desert Storm.  CPT Walter branch transferred to Aviation and attended the Rotary Wing Aviator Course, the Aviation Advanced Course, and the Air Mobility Course in 1993.  He became a Blackhawk pilot and was assigned to Headquarters and Headquarters Troop, Aviation Brigade, 1st Calvary Division, Fort Hood, Texas, as the Assistant S3. CPT Walter's awards include the Meritorious Service Medal, awarded posthumously, the Army commendation Medal with oak leaf cluster, the Army Achievement Medal with oak leaf cluster, the National Defense Service Medal, the Southwest Asia Service Medal with two bronze stars, the Army Service Ribbon, the Kuwait Liberation Medal with palm, the Combat Infantryman's Badge, the Army Aviator Badge, the Ranger Tab, the Parachutist Badge, and the Air Assault Badge.  CPT Walter is survived by his wife, Tiffany, son, Thomas Henry ("Hank"), parents, Mr. and Mrs. Charles Walter, brothers, Colin and Dan, and many relatives.
The CPT Christopher C. Walter Outstanding Cadet Award was established in May of 1994 by the family of CPT Walter and the UCSB Army ROTC class of 1987 after his untimely death in April 1994.  The fund has been established to provide a yearly scholarship to a UCSB Army ROTC Cadet.
The Cadet who is selected to receive CPT Christopher C. Walter's award has achieved the highest standards of excellence in leadership and physical fitness and has exhibited outstanding strength of character.  These as well as many other admirable traits were possessed by CPT Walter, causing him to be greatly respected and loved by his family, friends, and colleagues.  It is hoped that awardees will find the kind of success and happiness in life that CPT Walter knew and so willingly shared with those around him.
If you are interested in finding out more information about the fund, and the scholarship it provides, contact the UCSB Development Office at (805) 893-2774.  If you want to make a donation to the fund, please make your check (1) payable to 'UCSB Foundation' AND (2) indicate in the check memo 'For Christopher C. Walter Memorial Fund.' Please mail to:
Development Office
ATTN: Gift Processing
University of California, Santa Barbara
Santa Barbara, CA 93106-2013