Army ROTC scholarships are available based on a student's merit and grades, not financial need.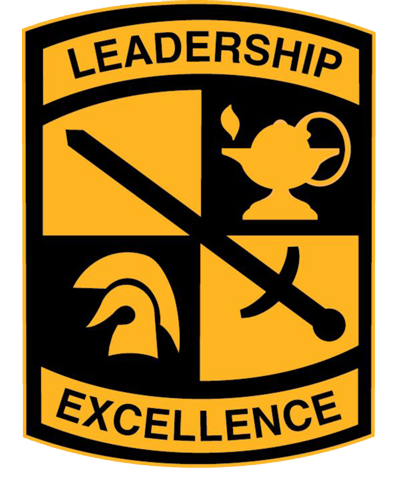 Army ROTC scholarships consist of:
two, three, and four year scholarship options based on the time remaining to complete your degree;
up to full-tuition scholarships;
the option for room and board in place of tuition, if you should qualify;
additional allowances of $1,200 per year for books.
Army ROTC scholarships also provide monthly living allowances for each school year.  You will receive $420 per month.
This allowance is also available to all non-scholarship Cadets enrolled in the Army ROTC Advanced Course (3rd and 4th years).
For more information, please contact our Department at (805) 893-2769, or email: rotcscholar@milsci.ucsb.edu.
Surfrider Battalion Scholarship Fund
The Surfrider Battalion Fund exists to provide assistance to non-scholarship contracted Cadets.  This award will allow these Cadets to pay for expenses such as housing or tuition and fees.  This fund is supported solely by generous donations from the public and alumni of the program.  If you would like to help our Cadets and make a donation, please visit our Giving page.  Our Cadets thank you for your support.
Green to Gold
The Army Green to Gold Program is designed to offer Enlisted Soldiers in the Army the opportunity to earn commissions as Army Officers.  
Scholarships are awarded for two, three, or four years dependent on how long it will take to complete your degree.
Green to Gold Scholarship Option winners receive:  Tuition or room and board support, a monthly stipend, allowances for books and fees, and if qualified, may receive Montgomery G.I. Bill / Army College Fund (MGIB/ACF) benefits.
For more information, please visit the GoArmy.com Green to Gold page or contact our Department at (805) 893-2769, or email: rotcscholar@milsci.ucsb.edu. 
CPT Dion J. Burmaz Memorial Fund
2019 Recipient:  Nicholas Christensen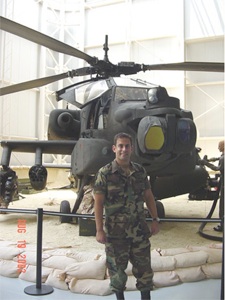 Some leaders stand atop an ideology, some, fame or fortune.  CPT Dion J. Burmaz transcended these, capturing respect from people around him.  It was not just his charisma, but qualities he honed and polished as he, himself grew and learned.  Respect for his Soldiers was the hallmark of his leadership and in turn his Soldiers loved him as their leader.  In his short time with us, Dion mastered the profession of arms and exemplified the Army's Values and warrior ethos, a legacy he now leaves for others to aspire.
Born in Fullerton, CA in 1976, CPT Dion J. Burmaz was blessed with his parents Darko and Piedad Burmaz, who nurtured his growing leadership and now want to impart these same qualities in other promising UCSB Army ROTC students through this scholarship award.
Dion started perfecting his leadership skills early, heading his scout troupe, captaining his water polo team at Sunny Hills High School, and rising to president of his fraternity Pi Kappa Alpha while attending UCSB.  His love, however, was always toward the military and while he had offers to attend military academic institutions, he chose Army ROTC at UCSB.  Of course, he excelled as a UCSB Army ROTC Cadet and a student in the university's Law and Society program.  His achievements earned him his top branch choice, Aviation, where his passion for flying became a reality.
After his flight training at Fort Rucker, Dion was assigned to the 3rd Battalion, 229th Aviation Regiment (Attack) at Fort Bragg, where he served as an attack helicopter platoon leader and pilot.  He later served as the Commander of Delta Company, 1st Battalion, Second Aviation Regiment (Attack) in Korea.  In charge of managing multi-million dollar equipment, Dion captured the admiration and respect of his superiors and troops alike.  His achievements as a leader in the maintenance company would earn him a coveted second command with Alpha Company, a unit comprised of elite Apache Longbow helicopters supporting the Army's Special Operations Forces in the region.
It was in pursuit of excellence during this command and his love for flying that Dion paid the ultimate price when flying a mission over the Korean Peninsula.
His influence continues to live through his family, friends, and Soldiers who, through his example, established a scholarship in his memory.  The scholarship is intended to inspire other UCSB Army ROTC Cadets to attain high standards and live by the Army values and warrior ethos as Dion did.
The Department of Military Science, in consultation with Dion's family, will award the annual scholarship in his memory to an academically aligned and contracted Cadet who has demonstrated excellence academically, volunteered in community service or on-campus activities, participated in Army ROTC extracurricular activities, and adhered to the Army's seven values of Loyalty, Duty, Respect, Selfless Service, Honor, Integrity, and Personal Courage.  The department may require applicants to include an essay as part of the selection criteria.
If you are interested in finding out more about the fund, and the scholarship it provides, contact the UCSB Development Office at (805) 893-2774.  If you would like to make a donation to the fund, please make your checks (1) payable to 'UCSB Foundation' AND (2) indicate in the check memo 'For  CPT Dion J. Burmaz Memorial Fund.'  Please mail to: 
Development Office
ATTN: Gift Processing
University of California, Santa Barbara
Santa Barbara, CA 93106-2013
CPT Christopher Walter Memorial Fund
2019 Recipient:  Jake Lazich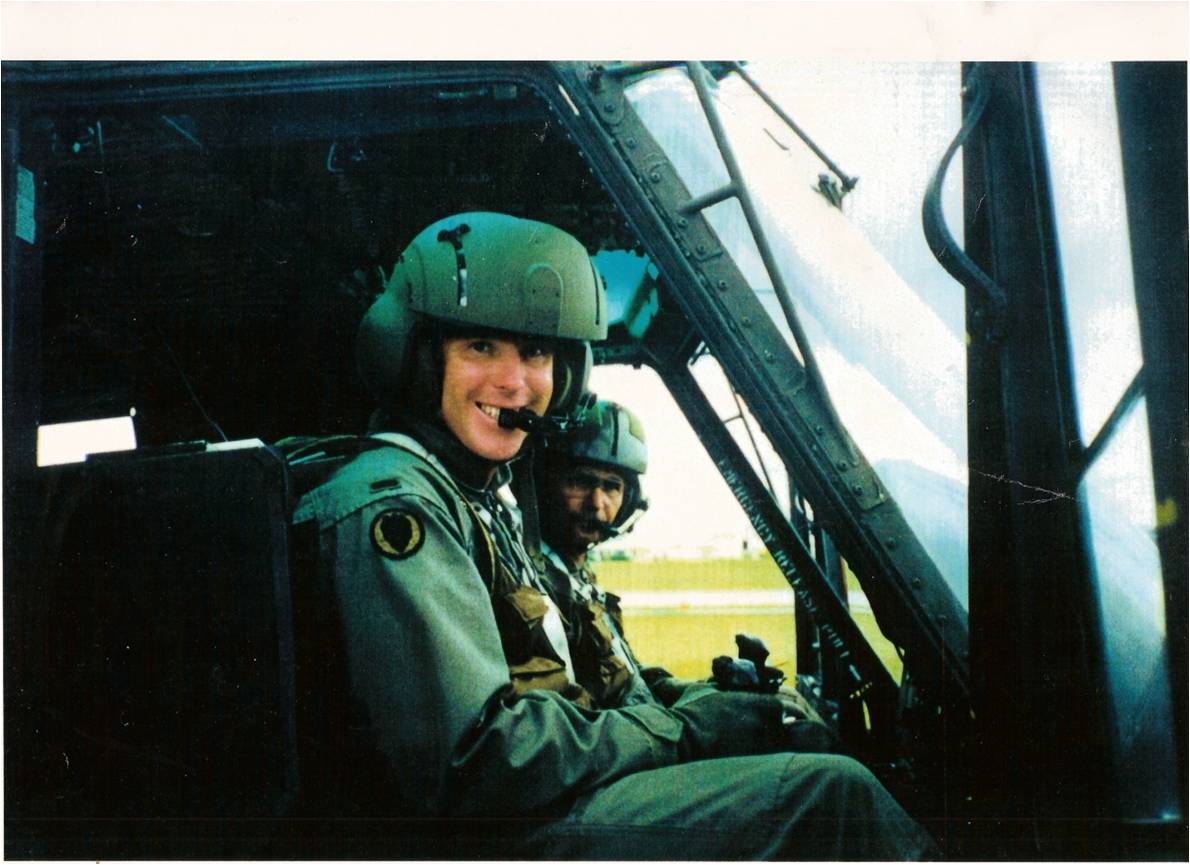 CPT Christopher Charles Walter was born on June 7, 1963 in Sacramento, California.  He was a Distinguished Military Graduate of the University of California, Santa Barbara, and commissioned as a Second Lieutenant, Infantry on May 27, 1987.  He attended the Infantry Officer Basic Course and the Bradley Infantry Fighting Vehicle Commander Course in 1989.  He served as both a Bradley Fighting Vehicle and Mortar Platoon Leader and as a Company Executive Officer while assigned to the 3rd Battalion, 15th Mechanized Infantry, 24th Infantry Division, Fort Steward, Georgia.  He was a combat veteran of Desert Shield/Desert Storm.  CPT Walter branch transferred to Aviation and attended the Rotary Wing Aviator Course, the Aviation Advanced Course, and the Air Mobility Course in 1993.  He became a Blackhawk pilot and was assigned to Headquarters and Headquarters Troop, Aviation Brigade, 1st Calvary Division, Fort Hood, Texas, as the Assistant S3. CPT Walter's awards include the Meritorious Service Medal, awarded posthumously, the Army commendation Medal with oak leaf cluster, the Army Achievement Medal with oak leaf cluster, the National Defense Service Medal, the Southwest Asia Service Medal with two bronze stars, the Army Service Ribbon, the Kuwait Liberation Medal with palm, the Combat Infantryman's Badge, the Army Aviator Badge, the Ranger Tab, the Parachutist Badge, and the Air Assault Badge.  CPT Walter is survived by his wife, Tiffany, son, Thomas Henry ("Hank"), parents, Mr. and Mrs. Charles Walter, brothers, Colin and Dan, and many relatives.
The CPT Christopher C. Walter Outstanding Cadet Award was established in May of 1994 by the family of CPT Walter and the UCSB Army ROTC class of 1987 after his untimely death in April 1994.  The fund has been established to provide a yearly scholarship to a UCSB Army ROTC Cadet.
The Cadet who is selected to receive CPT Christopher C. Walter's award has achieved the highest standards of excellence in leadership and physical fitness and has exhibited outstanding strength of character.  These as well as many other admirable traits were possessed by CPT Walter, causing him to be greatly respected and loved by his family, friends, and colleagues.  It is hoped that awardees will find the kind of success and happiness in life that CPT Walter knew and so willingly shared with those around him.
If you are interested in finding out more information about the fund, and the scholarship it provides, contact the UCSB Development Office at (805) 893-2774.  If you want to make a donation to the fund, please make your check (1) payable to 'UCSB Foundation' AND (2) indicate in the check memo 'For Christopher C. Walter Memorial Fund.' Please mail to:
Development Office
ATTN: Gift Processing
University of California, Santa Barbara
Santa Barbara, CA 93106-2013